Private Jet Charter San Francisco
Private Charter Flights to/from San Francisco Bay Area
San Francisco Jet Charter is the #1 source for private flights in San Francisco, the SF Bay Area, Silicon Valley, and all of Northern California!
We arrange on-demand private jet charter services to/from San Francisco and Northern California, including Oakland, San Jose, Lake Tahoe, Yosemite, and more!
Gain access to thousands of private planes located near you including jets and turboprops based at more than 50 county, municipal, and regional airports in Northern California. You'll also enjoy competitive rates on everything from turboprops for bay area air taxi, to sleek business jets and modern luxury planes for cross country travel from San Francisco.
Private jets are the best way to travel in the Bay Area. Simply choose the date & time of your flight, book an aircraft, arrive at your departure airport, and quickly board via private terminals—no baggage checks, no long lines, no hassles. Once you're in the air, you'll enjoy the most luxurious, comfortable flight experience in a private jet.
San Francisco 
Jet Charter Services
Our private air charter company offers complete aviation solutions for executive and luxury travelers in the Bay Area and Silicon Valley. Our services cater to travelers in San Francisco, down to Silicon Valley and San Joaquin Valley, over to Yosemite, Lake Tahoe, Wine Country and throughout the rest of Northern and Central California. We aim to make your experience a memorable one, with the goal to arrange the best charter flights.
The most important aspects when we book your private flight will always be your privacy, safety, and comfort. Our booking process is hassle-free, complete with free quotes on aircraft that fit your budget. We can also complement your flight with luxury concierge services including ground transport, catering, helicopters, and more.
Our company also offers comprehensive aviation services for aircraft owners and corporate flight departments. We can assist in aircraft sales/acquisitions, manage your private jet, and market your plane for charter in the Bay Area. Executives and VIPs who frequently charter can also opt for our 25/50/100 hour private jet card, or fractional aircraft ownership.
Call us at 1-888-987-JETS (5387) for pricing, hourly rates, and availability on aircraft rentals anytime, anywhere.
Destinations | Bay Area | Silicon Valley | Northern California
Private Jet Airports in San Francisco, CA
Chartering a private flight allows you to bypass the congestion and traffic at SFO, OAK, and SJC, using private terminals and general aviation airports to save time, and enjoy seamless travel throughout the Bay. Enjoy around the clock aviation services in any part of the Bay Area and surrounding areas of Northern California at any of the following private jet airports.
(KSFO, SFO) San Francisco International Airport – San Francisco, CA
Runway Length: 11,870 feet
(KOAK, OAK) Oakland International Airport – Oakland, CA
Runway Length: 10,520 feet
(KSJC, SJC) Mineta San Jose International Airport – San Jose, CA
Runway Length: 11,000 feet
(KSMF, SMF) Sacramento International Airport – Sacramento, CA
Runway Length: 8,605 feet
(KSTS, STS) Charles M. Schulz–Sonoma County Airport – Santa Rosa, CA
Runway Length: 6,000 feet
(KPAO, PAO) Palo Alto Airport – Palo Alto, CA
Runway Length: 2,443 feet
(KFAT, FAT) Fresno Yosemite International Airport – Fresno, CA
Runway Length: 9,539 feet
(KSTS, STS) Charles M. Schulz – Sonoma County Airport – Sonoma, CA
Runway Length: 6,000 feet
(KAPC, APC) Napa County Airport – Napa, CA
Runway Length: 5,930 feet
(KTVL, TVL) Lake Tahoe Airport – South Lake, CA
Runway Length: 8,541 feet
(KMMH, MMH) Mammoth Yosemite Airport – Mammoth Lakes, CA
Runway Length: 7,000 feet
(KSNS, SNS) Salinas Municipal Airport – Salinas, CA
Runway Length: 6,004 feet
(KMRY, MRY) Monterey Regional Airport – Monterey, CA
Runway Length: 7,440 feet
---
Private Aircraft for Charter Flights to/from San Francisco, CA
Find the perfect plane for private flights to San Francisco, CA. There are more than 10,000 planes within our global network of private jets, turboprops, and airliners. From air taxis across the Bay to cross country and international flights, San Francisco Jet Charter can accommodate single passenger trips to group flights of 30 to 150 people.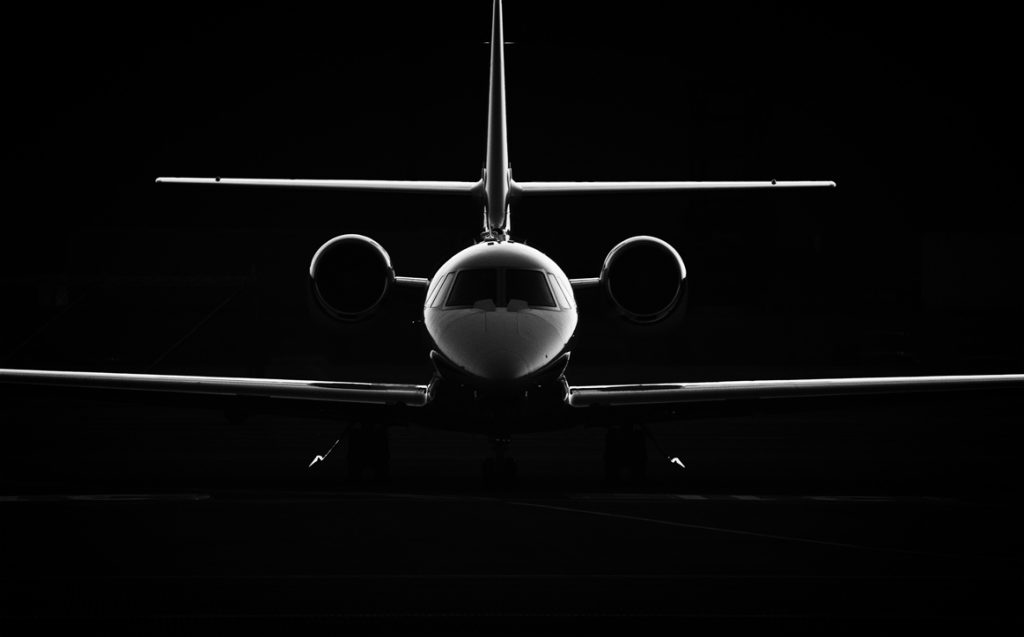 All of the planes we utilize carry the highest safety and service standards in the industry, many of which are Wyvern Wingman/ARGUS Platinum for executive air charters. Our brokers will connect you to the best planes for your flight, complete with the most competitive rates without sacrificing safety or service.
Are you a flexible globetrotter? Do you frequently book one-way flights? San Francisco Jet Charter can save you a ton of money using empty legs in the Bay Area. Check out some of the most popular charter planes below, and contact us for more details about the aircraft available for your trip.
Piston | Turbo Props
King Air 200 / 300
Cessna 208 Grand Caravan
Cirrus SR-22
Piaggio P180 Avanti
Pilatus PC-12
Piper Meridian / Malibu
View all Pistons and Turbo-Props
VLJ | Light Jets | Super Light
Citation V / Ultra
Eclipse 500
Hawker 400XP
LearJet 40 / 45
LearJet 70 / 75
Phenom 100 / 300
View all VLJ | Light Jets | Super Light
Mid-Size | Super Midsize Jets
Citation X / Excel
Challenger 300
Falcon 50 / 50EX
Gulfstream G200 / G280
Hawker 800XP / 850XPi
LearJet 60 / 60XR
View all Midsize and Super Midsize Jets 
Large | Heavy Jets
Challenger 604
Falcon 900 / LX
Falcon 2000 LXS
Global 5000
Gulfstream GIV / G4 / G450
Legacy 600 / 650
View all Heavy | Large Jets
Long Range Jets
Falcon 7X
Global 6000 / 7000
Global Express XRS
Gulfstream GV / G5 / G550
Gulfstream G6 / G650
Lineage 1000
View all Long Range Jets
VIP Airliners
Airbus ACJ-318 Elite
Airbus ACJ-321 VIP
Boeing Business Jet / BBJ
Boeing B-737 / B-747 VIP
Boeing B-787 Dreamliner
Bombardier CRJ-200
View all VIP Corporate Airliners
---
Request a FREE Quote | Private Jet Charters in San Francisco, CA
Give us a call at 1-888-987-5387 and speak with our charter brokers about your upcoming private jet to San Francisco, CA. Based in the United States, we're available 24 hours a day, including last-minute trips, ASAP flights, corporate flight back-up, and more.